OUR RECOMMENDED Johnson & Johnson PRODUCTS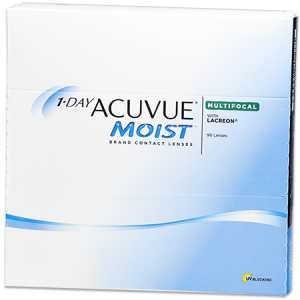 1-DAY ACUVUE® MOIST Multifocal
Product Overview 1-Day ACUVUE® MOIST MULTIFOCAL Contact Lenses are uniquely designed to provide crisp, clear, reliable vision at all distances enabling your presbyopic patients to continue to see distance, intermediate and near tasks. Patients can continue wearing contact lenses to do the things they love. #1 selling Daily Disposable Contact Lens Brand in the World. Blocks approximately ...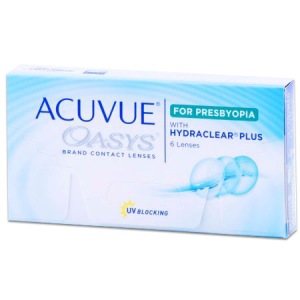 ACUVUE OASYS® for PRESBYOPIA
Product Overview ACUVUE OASYS® for Presbyopia is a multifocal contact lens that combines a unique optical design with the exceptional comfort of HYDRACLEAR® PLUS Technology. The result is a multifocal lens that can keep up with patients who are on the go. Uses increased network bonding to mimic mucins. Increased lens diameter to help ensure full limbal coverage during blinking. Blocks &gt ...
OUR

Johnson & Johnson PRODUCTS